OUTDOOR POWER EQUIPMENT IN DALLAS, GA
Since 2000, Dallas Mower LLC has been providing customers with best-in-class lawn care equipment and utility cars. Our unparalleled experience makes us the right choice when you're shopping for mowers, all-terrain vehicles, carts, trimmers, or edgers. We carry only trusted name brands and are knowledgeable about every product we sell. Visit us today to view our inventory.
Your Equipment Destination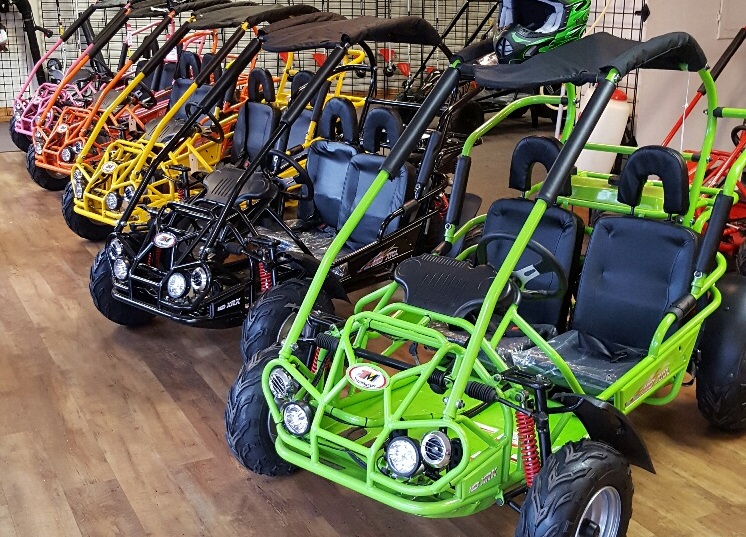 Shopping around for a new riding mower in Dallas, GA? Trying to decide between two all-terrain vehicle models? Want an expert opinion on a new trimmer or edger? Dallas Mower LLC is proud to be your destination for all of these products, services and more! We're the area's local authority on outdoor power tools and utility cars, boasting an unbeatable selection and knowledgeable sales staff. We'll help you find the products you're looking for, and can answer just about any questions you might have along the way. We welcome all types of customers and make it a point to provide you with unparalleled customer service above all else.
For years, our customers have turned to us when they've needed outdoor power tools in Dallas, Paulding County, Yorkville, White Forest, and Hiram, GA, as well as when they've needed that equipment serviced. We're proud of our commitment to our neighbors and community, and it's our promise to continue helping you find the right equipment for your home or business. Before you make your next purchase, take a look around our website, then visit our store. We're sure you'll find great products, parts and services to meet your needs, alongside a friendly staff with expert knowledge of everything we sell. We look forward to helping you make an investment in equipment you'll use for years to come.
We've been in business since 2000, bringing you years of experience and expertise you can count on.
We carry top industry brand names, like Gravely, TrailMaster, TaoTao and American Landmaster, among others.
We service everything we sell. Come to us for repairs on anything you buy directly from Dallas Mower LLC!
Our full selection of products includes lawn care equipment, as well as all-terrain vehicles and carts.
We offer an unparalleled variety of products at great prices.
Get the Equipment You Need

From mowers to blowers, Dallas Mower LLC is your destination for quality products and knowledgeable expertise. Visit us today to see our inventory!
Providing outdoor power tools and more to customers
from the following cities and surrounding areas:
Dallas, GA
Rockmart, GA
Yorkville, GA
Powder Springs, GA
Mableton, GA
Smyrna, GA
Douglasville, GA
Paulding County, GA
Marietta, GA
Acworth, GA
Cartersville, GA
Villa Rica, GA