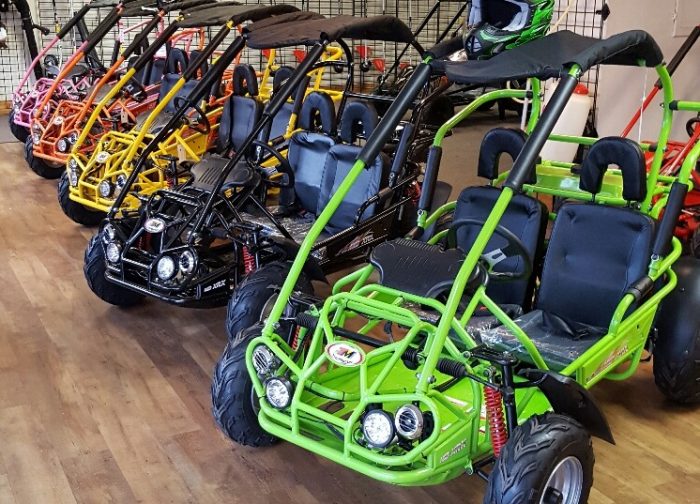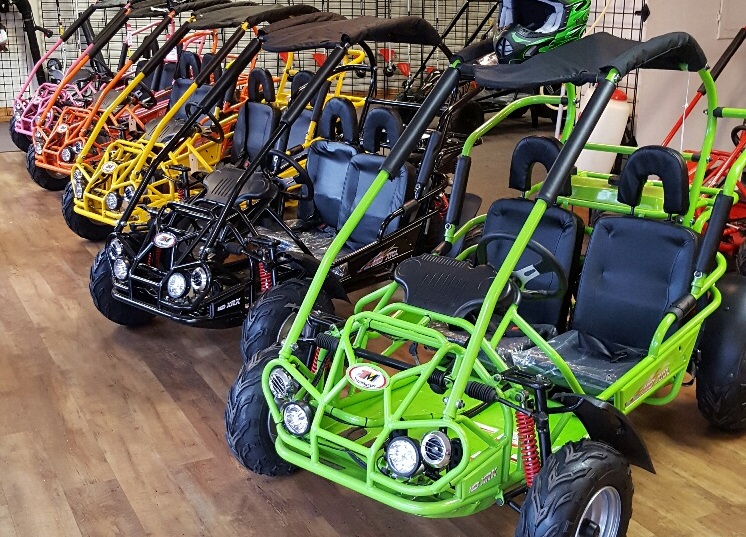 Dallas Mower LLC isn't just your source for outdoor power equipment; we're also your ultimate destination for high-quality TrailMaster go-karts in Dallas, GA. As experts in the field of outdoor power equipment, we take pride in offering the finest selection of go-karts designed to provide endless hours of excitement and adventure for all ages.
Unparalleled Performance with TrailMaster Go-Karts
At Dallas Mower LLC, we understand the importance of having a reliable and powerful go-kart that can withstand any terrain. That's why we've chosen TrailMaster go-karts to be a part of our extensive inventory. TrailMaster is renowned for its commitment to excellence and their go-karts are engineered to deliver superior performance, durability, and unmatched thrill.
Explore our Wide Range of TrailMaster Go-Karts for Sale
We offer an extensive range of TrailMaster go-karts to cater to the diverse needs and preferences of our valued customers. Whether you're a beginner looking to enjoy a casual ride or a seasoned pro seeking an adrenaline-filled experience, we have the perfect ATV or go-kart for you. From compact and nimble models to powerful and rugged options, our inventory has it all.
Unrivaled Features and Safety
When it comes to go-karting, safety is paramount. That's why TrailMaster go-karts are equipped with cutting-edge safety features to ensure a worry-free experience. From sturdy frames and reliable brakes to adjustable seats and safety belts, every TrailMaster go-kart is designed with your safety in mind. Additionally, their go-karts are engineered to provide smooth maneuverability, easy handling, and excellent suspension for a comfortable ride.
Christmas Layaway – The Perfect Option for Gifting
We understand the joy of finding the perfect gift for your loved ones during the holiday season. So to make your shopping experience even more convenient, Dallas Mower LLC is proud to offer a Christmas layaway program. With our layaway option, you can reserve a TrailMaster go-kart for a small down payment and pay the remaining balance over time. This allows you to secure your gift before it runs out of stock while managing your budget effectively.
Visit Our Website for TrailMaster Go-Karts in Dallas, GA
If you're ready to embark on an exciting go-karting adventure, visit our website today to explore our range of TrailMaster go-karts for sale in Dallas, GA. Our user-friendly website provides comprehensive information on each go-kart, including specifications, features, and pricing. Our experienced staff is always available to answer any questions you may have and guide you in selecting the perfect go-kart to suit your needs.
Experience the TrailMaster Difference with Dallas Mower
Choosing a TrailMaster go-kart from Dallas Mower LLC ensures you're getting nothing but the best. With unparalleled performance, reliable safety features, and a wide range of options to choose from, our TrailMaster go-karts guarantee unforgettable adventures and endless fun for the whole family. So visit us today, and let our experts assist you in finding the perfect go-kart to fuel your passion for speed and adventure.